Drilling Rig Accidents
Drilling rigs are the means by which Oil & Gas companies extract crude oil or natural gas from the earth. The term "rig" refers to the complex engineering needed for the task. Drilling rigs are complicated systems dependent upon both man and machine to accomplish the task of boring into soil and rock in order to remove the fuels from the earth and thereafter to process them into marketable petroleum products. The State of Texas has a global reputation for its drilling rigs (or platforms) found both inland and offshore.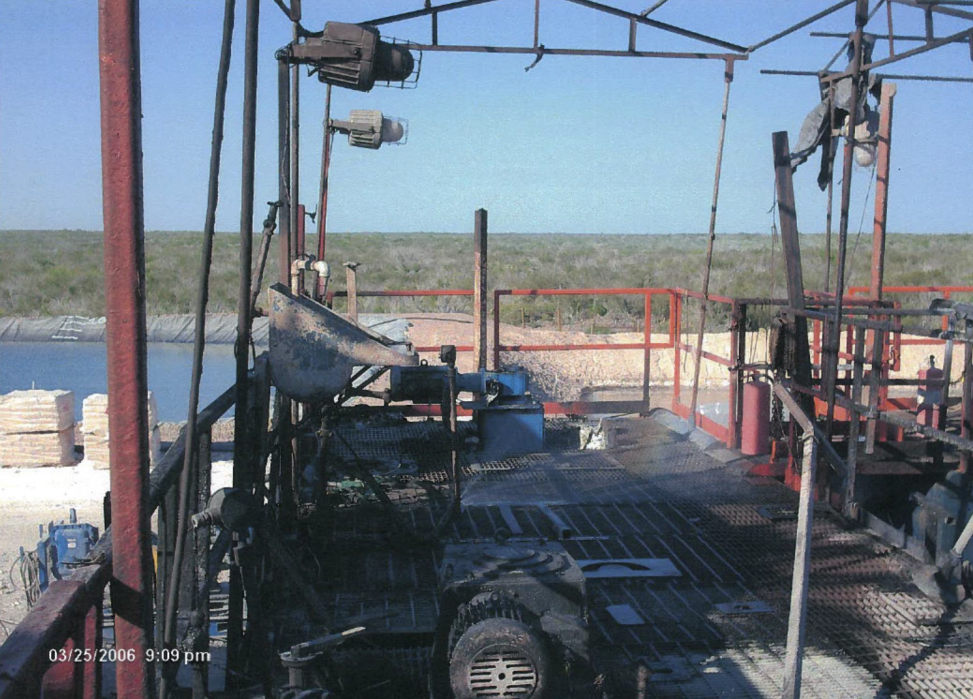 Inland Rigs in Texas
Texas' Permian Basin has a reputation for being the "second most productive oil field in the world," and is credited with help salvage the United States petroleum industry from ruin. Read, "The 'Monster' Texas Oil Field That Made the U.S. a Star in the World Market," written by Clifford Krauss and published in the New York Times on February 3, 2019. That year, around 464 rigs were operating in the Permian Basin alone, although that number fell during the 2020 Coronavirus Pandemic.
The Eagle Ford Shale has also gained a reputation for helping boost the oil and gas market, with its rigs covering over 30 counties in South Texas. Read, "Happy 10th Anniversary to the Eagle Ford Shale," written by David Blackmon and published in Forbes on October 21, 2018.
Offshore Platforms
There are also major Texas drilling efforts offshore, where workers live and work on massive seaward structures. More offshore rigs exist in the Gulf of Mexico than anywhere else in the world. According to the National Centers for Environmental Information, since 1942 over 6000 offshore oil and gas structures have been installed off of Texas' shoreline in the Gulf of Mexico, with 3200 active rigs (or platforms) still in operation today. For details, see the NCEI online map of Oil and Gas Structures in the Gulf of Mexico.
Some of these Gulf of Mexico offshore drilling rigs are record-breaking and the largest in existence today. Stones, for example, is the deepest oil and gas operation on earth. It is a floating production, storage, and offloading facility owned and operated by Shell. Located in the Gulf of Mexico off the Texas shoreline, it floats approximately 200 miles southwest of New Orleans. Shell's Perdido, found in the Gulf of Mexico 200 miles south of Freeport, Texas, is the deepest spar type oil platform in the world and surpassed only by Stones as the world's deepest drilling operation. The Olympus, also owned by Shell, is also located in the Gulf of Mexico, 130 miles south of New Orleans, and ranks as one of the globe's sixth largest offshore structures.
Deadly Dangers Facing Drilling Workers: Group Fatality
On a drilling rig, skilled workers must depend upon each other to do their jobs well and perform tasks with an awareness of the risks and dangers they face. These men and women take the job as professionals, recognizing that they are working in an extremely dangerous environment. Drilling rigs must be respected as high risk work sites, where even a minor mistake can result in serious injury or death.
The skills required on a drilling rig are varied, and most drilling operations require a team effort in order to operate, from roustabouts and drillers, to maintenance electricians and drilling fluids operators and more.
On drilling rigs, if any component of the drilling operation fails, be it man or machine, the result can be catastrophic. Injuries and death can happen on the platform itself from burns or inhalation of smoke or toxic fumes. On an offshore drilling rig, there is also the risk of drowning since severe offshore drilling rig accidents can result in the rig itself collapsing into the sea. In severe events, causes of death are never confirmed because the bodies of the victims cannot be recovered.
For example, in the deadliest offshore oil rig in history, the 1988 Piper Alpha disaster, several explosions took the lives of all but 61 of the 226 workers on the offshore drilling platform. The disaster was caused when natural gas leaked from an open condensate pipe temporarily sealed with two blind flanges and then ignited. Read, "Piper Alpha: The Disaster in Detail," written by Fiona Macleod CEng FIChemE and Stephen Richardson and published in the Chemical Engineer on July 6, 2018, where several factors are considered as contributors to the tragedy, including:
Management of change (design issues);
Personal safety over process safety (fire water pumps on manual start to protect divers);
Isolation and permits for maintenance (pump started before maintenance complete);
Handover (inadequate transfer of information between crews, shifts and disciplines);
Safety culture (complacent — everything's fine);
Emergency response – evacuation.
Deadly Dangers Facing Drilling Workers: Single Fatality
Drilling rig accidents can take the lives of a single worker or the majority of those employed on the site. While Blowouts and Oil Rig Explosions involve the tragic deaths of a number of workers, equally tragic drilling rig accidents can take the lives, or permanently injure with life-altering consequences, of one or a few of the workers on the site.
These drilling rig accidents can be the result of things like:
Motor Vehicle Accidents (for more, see Oilfield Traffic Collisions)
Fires
Falls
Electrical Exposure (electrocution)
Machinery or Tool Malfunction.
REPRESENTING VICTIMS OF DRILLING RIG ACCIDENTS
WigRum considers it an honor to advocate for workers and their families as they fight for justice after a severe or deadly drilling rig accident. Experienced representation in these matters is advantageous, since drilling rig accidents can be complicated to investigate and different state and federal laws may apply.
If an offshore drilling rig is involved, then remedies may be provided under federal maritime law, i.e., the Merchant Marine Act of 1920 aka the Jones Act, as opposed to Texas personal injury law or workers' compensation statutes. The federal Outer Continental Shelf Lands Act may also apply as it provides protections for injured workers who have been involved in an accident on fixed oil production platforms.
Our representations on behalf of Drilling Rig Accident victims include the following:
Largest Jury Verdict in County's History for Victims of Deadliest Oil Drilling Accident since Deepwater Horizon
In January 2020, an Oklahoma jury awarded $20,000,000.00 in a wrongful death lawsuit brought in the aftermath of the Patterson 219 oil rig fire near Quinton, Oklahoma, on January 22, 2018, considered to be the deadliest drilling accident since the 2010 Deepwater Horizon rig explosion in the Gulf of Mexico.
The $20 Million Jury Verdict is the largest jury verdict in the history of Pittsburg County and one of the largest verdicts ever rendered in the State of Oklahoma.
For more, read the extensive News Coverage of this case.
Eagle Ford Shale: Drilling Rig Fire and Catastrophic Burns
In April 2011, Uriel Tejeda was working on a drilling rig when an improperly anchored steel line separated, severing an electrical cord and resulting in a horrific accident where he suffered extensive burns to his head, trunk, buttock, arms, legs, and hands as Mr. Tejeda was literally engulfed in flames. Suit was filed on behalf of the victim, his wife, and their two children, against seven (7) defendants in a Nueces Country lawsuit that was later settled for a confidential sum.
For details on the Tejeda matter, including identification of the defendant companies, please read our Case Summary.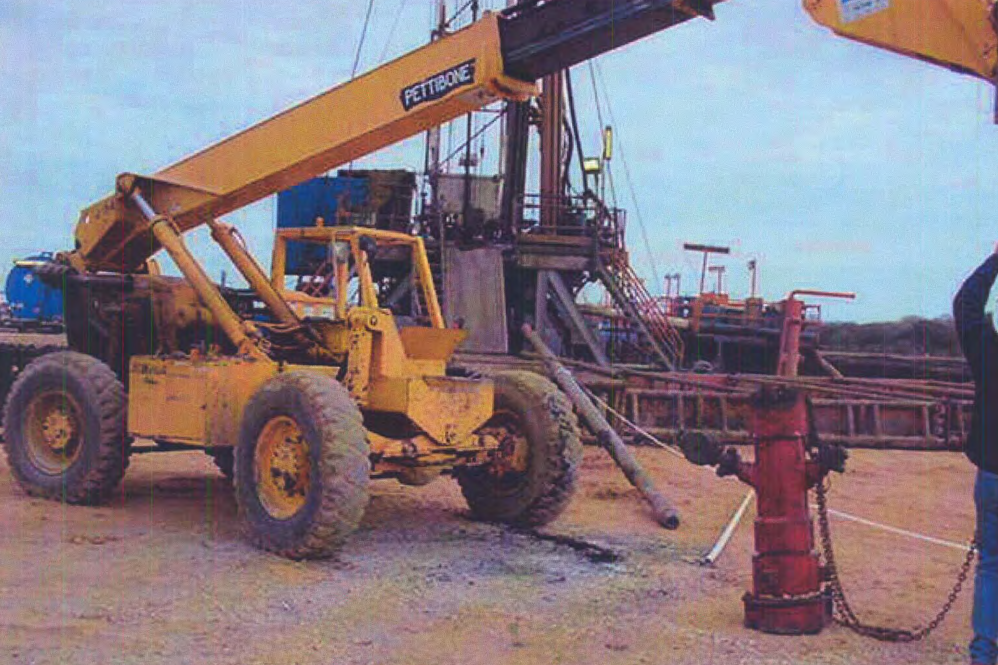 Apache Drilling Rig Equipment Failure Electrocution
In January 2006, Noel Cardenas was working at a well site located in Wharton County, Texas when he was electrocuted while operating a forklift. He was tasked with working the forklift despite not having any training or certification on using a forklift. Moreover, Mr. Cardenas had already had problems operating a forklift earlier on the job, and his employers were well aware of this earlier incident at the well site location when they instructed him to operate the forklift on the day of his death. The case was filed in a Wharton County, Texas, court and was later settled for a confidential sum.
For more details on Drilling Rig Accidents, review summaries of our past cases, as well as details provided of past Verdicts and Settlements.
Regarding our representation of victims and their loved ones who have suffered as a result of wrongdoing by the Oil & Gas Industry, also see: