Pipeline Explosions
Pipeline Explosion Injury Attorneys Fighting for Injured Oilfield Workers and Victims of Pipeline Fires

The Oil & Gas Industry has placed more pipelines in Texas than anywhere else in the United States according to the Railroad Commission of Texas ("RRC"). Almost half-a-million (469,737) miles of pipeline weaves its way across the Lone Star State, with more and more pipelines being planned and constructed all the time. It is amazing to review the long list of pipeline projects listed in the RRC's annual New Construction Pipeline Reports.
Tremendous Size of the Texas Oil and Gas Industry
Corresponding to those many miles of pipeline are the latest statistics compiled by the U.S. Energy Information Association, which confirms the enormity of the Oil & Gas Industry in Texas. From its data (quoting from the site):
Texas is the top U.S. producer of both crude oil and natural gas. In 2019, the state accounted for 41% of the nation's crude oil production and 25% of its marketed natural gas production.
As of January 2019, the 30 petroleum refineries in Texas were able to process about 5.8 million barrels of crude oil per day and accounted for 31% of the nation's refining capacity.
Texas is the largest energy-producing and energy-consuming state in the nation. The industrial sector, including its refineries and petrochemical plants, accounts for half of the energy consumed in the state.
Power of the Industry to Keep Placing Pipelines in Our Counties
Of course, many Texans worry about this maze of pipelines for both environmental and public safety reasons. Willie Nelson, for example, joined in the effort to stop Kinder Morgan Texas Pipeline LLC's proposed 42-inch, 430 mile pipeline that would transport natural gas from the Permian Basin to the Gulf Coast. For more details on this effort, follow the Wimberley Valley Watershed Association's updates on the proposed Permian Highway Pipeline, including the latest legal efforts to stop its construction.
Nevertheless, the power and influence of the Oil & Gas Industry upon the state's economy, as well as legislative and regulatory oversight at both the state and federal levels has meant that oftentimes these pipelines are built no matter how intense the opposition to them. See, e.g., "Oil Companies Are Building Pipelines Wherever They Want in Texas," written by Amy Martyn and published in Vice on January 22, 2020.
The result: both members of the general public as well as oilfield workers earning a living in the Oil & Gas Industry are vulnerable to serious harm or fatal injury as a result of Texas pipeline accidents, particularly pipeline explosions.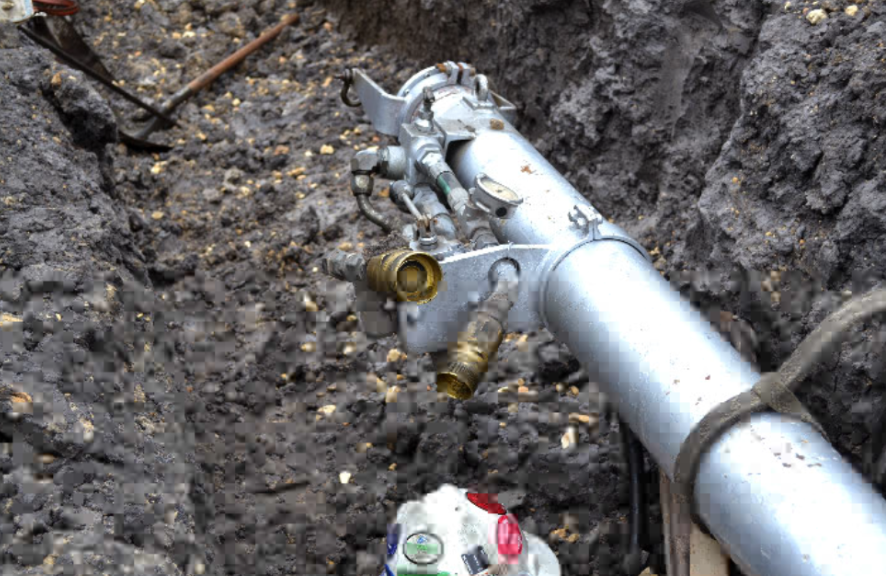 Texas Oil & Gas Industry Pipelines: Hidden and Deadly Dangers
The Oil & Gas Industry has placed pipelines throughout the State of Texas in order to move fossil fuel products. It's argued to be a safer means of transport than tanker trucks; of course, it's also cheaper to move product through a pipeline, which makes pipeline transport of products more profitable for the industry.
Many people have never seen an Oil & Gas pipeline. They are buried underground or underwater for the most part. The pipes themselves vary in size and in how they are made (materials used). They carry energy products like natural gas, crude oil (liquid petroleum), and biofuels (blends of petroleum with other fuels). Some of Texas' pipelines have been in place for decades: the Inch Pipelines, for instance, were built to help move Texas oil to New Jersey during World War Two and are still being used today.
Many Texans are unaware of this hidden and extensive network of pipelines and how they live and work in such close proximity to these dangers. Each day, countless Texans, their families and loved ones are within a fatal distance to a Texas pipeline without knowing – or accepting – the very real risk of death from a pipeline accident or explosion.
Officially, Texas' pipelines are divided into the categories of (1) natural gas and LP-gas distribution lines (156,459 miles); (2) hazardous liquid and natural gas transmission lines (72,370 miles); and (3) hazardous liquid and natural gas regulated gathering lines (6,654 miles). Overseeing the safety of these pipelines at the state level is the responsibility of the RRC.
There are also (1) intrastate production and gathering lines leaving a lease (181,687 miles); and interstate lines (52,567 miles). These are outside the RRC's purview; making sure these pipelines are safe is the responsibility of federal organizations.
What Causes Pipeline Explosions?
Understandably, the products within these pipelines are all volatile and susceptible to explosion and fire. Their very existence brings some level of danger, simply because combustible fuels are moving through these tubes.
Failure to Repair and Maintain
The owner of the pipeline is responsible for its maintenance and repair. Given the age of many Texas pipelines, the need for inspection and upkeep (if not replacement) of these fuel-toting tubes is obviously important. Metal will inevitably age and corrode; these metal pipelines will weaken over time. The expense required to do this work is extensive, however. Many fatal pipeline explosions and pipeline ruptures in this country are the result of pipeline owners who have negligently delayed repair or maintenance because they have chosen to avoid the cost.
Someone Digging Hits a Hidden Pipeline
The danger of a pipeline explosion only increases when real-life conditions are considered alongside their network through our communities. From construction workers on a jobsite to a weekender's D-I-Y project, there is always the chance that someone will inadvertently run into a pipeline while digging in the soil. A simple construction mistake can cause a huge and deadly pipeline explosion.
Consider, for example, the natural-gas explosion in Dallas during a residental home renovation reported among the 2019 Pipeline Accident Reports compiled by the National Transportation Safety Board. Another example from the NTSB: a power auger punctured a natural gas pipeline in Cleburne, Texas, as workers were installing a utility pole with a resulting explosion and fire.
Industrial Accidents Involving Pipeline Explosions
Those employed in the Oil & Gas Industry have an understandably high risk of serious injury or death when working on or near a pipeline that contains volatile fuel. The possibility of an explosion is constant for these workers. That risk is only exacerbated when their safety is disregarded by employers or third parties who are more interested in maximizing revenue than minimizing danger on the job site.
Sadly, most pipeline explosions in this country can be attributed to negligence or gross negligence on the part of those with a duty to keep pipelines in good repair and a responsibility to protect workers from harm. See, e.g., the OSHA list of natural gas accidents where employees are killed in pipeline explosions or fires, or suffer permanent harm including amputation of limbs.
Oil & Gas Company Has Responsibility for Pipeline Explosion
When a pipeline explodes, investigative agencies arrive at the scene alongside other investigators, including those representing the company who owns and operates the pipeline as well as its insurance carrier. Victims may launch their own independent investigations to determine the cause of the pipeline explosion, as well.
These pipeline explosion causes can include:
Defective pipeline parts
Age of the pipeline causing metal failure (corrosion)
Failure to maintain the pipeline
Failure to repair the pipeline
Failure to mark the underground or underwater pipeline location
Wrongly marking the underground or underwater pipeline location
Failure in proper installation of the pipeline
Failure to educate workers on pipeline risks
Failure to establish safety protocols for workers dealing with pipelines on or near the job site.
WigRum: Pipeline Explosion Attorneys
The lawyers at Wigington Rumley Dunn & Blair LLP have extensive experience dealing with pipeline explosion cases as they advocate for victims and their families in the aftermath of these tragic and horrific events.
Among WigRum's past endeavors to find justice for those harmed by Texas pipeline explosions is the nine-figure jury verdict following an obvious situation of a company putting profits over people: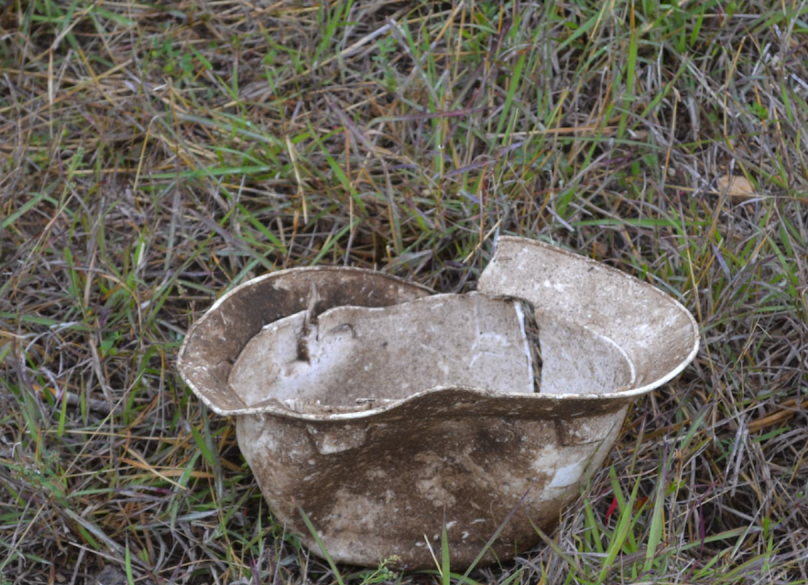 $173,000,000.00 Pipeline Explosion Involving Hot Tap of Active Gas Line
WigRum sued a natural gas company that owns and operates pipelines in Texas, Southcross Energy Partners G.P., L.L.C., after a pipeline explosion claimed the life of Southcross employee Jessie Gonzalez.
The worker's tragic death was caused after Southcross ordered a "hot tap" of an active gas pipeline because it was cheaper for the company's bottom line to do so rather than shut down the pipeline as a safety precaution.
After a jury trial, a verdict was returned for $173,000,000.00 against the pipeline company.


REPRESENTING VICTIMS OF OIL AND GAS PIPELINE EXPLOSION ACCIDENTS

WigRum is proud to represent victims seeking justice from some of the most powerful oil companies in the world in the aftermath of a severe and deadly pipeline explosion.
For more details, review summaries of our past cases, as well as details provided of past Verdicts and Settlements.
Regarding our representation of victims and their loved ones who have suffered as a result of wrongdoing by the Oil & Gas Industry, also see: