Jeffrey G. Wigington
"Our success is based on trust, respect and strong relationships we build with our clients and referring counsel."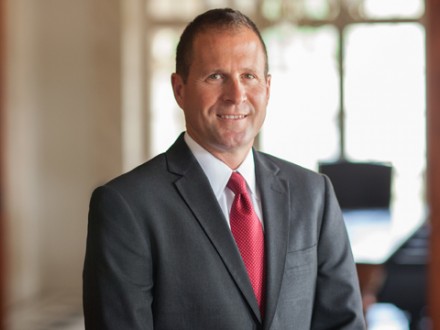 Certifications
Board Certified by Texas Board of Legal Specialization in Personal Injury Trial Law by the Texas Board of Legal Specialization, 1999
---
Admissions
State Courts of Texas
State Courts of Oklahoma
U.S. District Court for the Eastern District of Texas
U.S. District Court for the Northern District of Texas
U.S. District Court for the Southern District of Texas
U.S. District Court for the Western District of Texas
---
Education
Bachelor of Arts in business with honors, Baylor University, 1989
Juris Doctor, Wake Forest University School of Law, 1992
---
Associations
American Board of Trial Advocates (ABOTA), Corpus Christi Chapter (past President)
American Association of Justice (AAJ)
Texas Trial Lawyers Association (TTLA)
State Bar of Texas Personal Injury Trial Law Advisory Commission (2011 – 2017)
Attorneys Information Exchange Group (AIEG)
Litigation Counsel of America (Senior Fellow)
State Bar of Texas
Oklahoma Bar Association (Fellow)
Corpus Christi Bar Association
---
Background
Jeff received his Bachelor of Arts degree in business from Baylor University in 1989. Jeff obtained his law degree from the Wake Forest University School of Law in 1992. At Wake Forest, he was a member of the National Order of Barristers, Moot Court Board, and the American Inn of Court.
After graduating from law school, Jeff joined the defense firm of Brin & Brin PC in Corpus Christi, Texas. He quickly distinguished himself and was named a partner after four years with the firm. Jeff joined Harris & Watts P.C. in 1998. His first case, a wrongful death product liability case, resulted in a $7.5 Million net recovery for his client. He became a partner in two years after amassing more than fifty million dollars ($50,000,000.00) in settlements and verdicts.
Jeff Wigington and David Rumley established Wigington Rumley LLP in 2002. That first year they obtained a $225,000,000 verdict against Ford Motor Company, which was reported as one of the largest awards of actual damages in Texas history and the largest award of compensatory damages against Ford Motor Company, according to The Detroit News. See, "Lawsuits Target Ford SuperCab Roof; Jury Links Vehicle's Roof Design to Ejection," written by Bill Vlasic and Jeff Plungis and published by the Detroit News on April 12, 2004. In 2016, Jeff Wigington and Joe Dunn obtained a $125,000,000 verdict against Volkswagen/Audi. This verdict is considered the largest automobile product liability verdict in the history of Bexar County, Texas, and one of the largest against Audi. To date, Wigington, Rumley, Dunn & Blair, L.L.P. has generated more than one billion dollars in settlements and verdicts.
Throughout his career, Jeff has been lead trial counsel in cases involving multi-million dollar recoveries for his clients and responsible for complex multi-district litigation. This includes his work as lead/liaison counsel on the Plaintiffs' Steering Committee for the Texas Toyota Sudden Unintended Acceleration MDL (multidistrict litigation) and as a member of the Plaintiffs' Steering Committee in Texas GM (General Motors) Ignition Switch MDL.
Jeff continues to prosecute high-profile cases across the country. Jeff has been lead counsel in more than 300 significant cases involving defective products. He has prosecuted these cases against all major foreign and domestic automobile manufacturers in numerous states, including Alabama, Arizona, Arkansas, California, Florida, Idaho, Louisiana, Minnesota, Mississippi, Montana, Oklahoma, Oregon, Nebraska, New Mexico, New York, North Carolina, South Carolina, Tennessee, Texas, Washington and Wisconsin.
Jeff has been a featured speaker in civil litigation seminars and is a published author on civil litigation issues. He has been published by the American Association for Justice in articles that include Ford's Dangerous Door-Latch Defects and The Best-Selling Defect in America. His cases have been profiled by, or he has been quoted as a legal authority, by The New York Times, the Los Angeles Times, USA Today and other major news organizations.
Jeff was born in Anaheim, California on February 23, 1967. He graduated from high school in Pryor, Oklahoma in 1985. Jeff relocated to Corpus Christi after completing law school. Jeff is married to Lyn, his wife of 30 years. They have three children, Ella, George and Sophia. He is an avid sportsman, runner, and rancher.
Emailing Jeffrey G. Wigington
Partner, Corpus Christi