Trace Blair
"We are problem solvers, tenacious in our dedication to solving our clients' problems with integrity, grit, and proven results."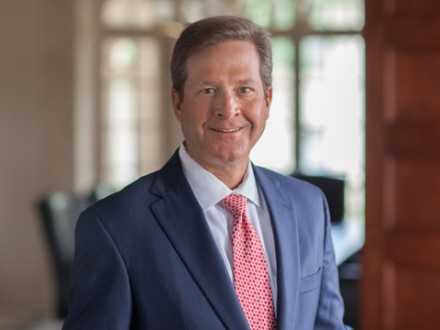 Admissions
State Courts of Texas
United States District Court for the Eastern District of Texas
United States District Court for the Northern District of Texas
United States District Court for the Southern District of Texas
United States District Court for the Western District of Texas
---
Education
B.S., Texas A&M University, 1993, magna cum laude
Juris Doctor, Texas Tech University School of Law, 1997, summa cum laude; Order of the Coif and Order of the Barristers
---
Associations
San Antonio Bar Association
Medina County Bar Association
American Inns of Court
---
---
Presentations
Landowner Liability Speech at the 2-18 Cattle Raisers Convention, the Luling Foundation Field Day, and the Bill Carr Ranch in Wilson County.
Texas Landowner Liability Protection Statutes for Texas A&M Agrilife Extension 2017 – 2018 (Podcast)
Course Director for the annual State Bar of Texas John Huffaker Agricultural Law Course, Texas Tech University School of Law, Lubbock, Texas.
"Royalty Litigation from Both Sides"—State Bar of Texas Continuing Legal Education Webinar, March 2015
"OSHA's New Focus on Temporary Workers," co-author with Punam Kaji, Texas Builder, Texas Association of Builders, November/December 2013.
"Direct Examination: The Art of Communication," Mastering Powerful Cross Examination, Openings & Closing Statements, October 25, 2012.
"You Never Miss the Water 'Til the Well Runs Dry: The Competing Uses for Water in a Shale Play," (South Texas College of Law 25th Annual Energy Law Institute for Attorneys and Landmen, August 29-30, 2012)
"Fiduciary Duties and Minority Shareholder Oppression from the Defense Perspective: Differing Approaches in Texas, Delaware, and Nevada," 2011 (34th Annual Advanced Civil Trial Course)
"OSHA 2010 and 2011: A review of OSHA's Expanded Enforcement Initiatives in 2010 and the Outlook for 2011," Labor and Employment Alert, February 22, 2011 (online publication)
"OSHA is 'Back in the Enforcement Business.' Are you Prepared?" Labor and Employment Alert, September 7, 2010 (online publication)
"Oil Pollution Act Liability," 2009 (Oil, Gas and Energy Resources Law Section Report)
"Running the Gauntlet: Texas Mechanic's Liens for the Materialman and Service Provider," 2007
"Anatomy of TRCP chapter 33 - Proportionate Responsibility in Texas," 1998 (TADC)
Background
After seventeen years in Haynes and Boone, LLP's San Antonio office, where he was a partner in the business litigation section, Trace Blair joined Wigington Rumley Dunn & Blair LLP in 2014.
While at Haynes and Boone, Trace developed a thriving practice defending catastrophic injury and fatality claims in a wide variety of industries throughout Texas. Through his handling of more than 100 OSHA investigations and wrongful death lawsuits in recent years, Trace developed a unique perspective while advising clients that are the focus of high stakes investigations and lawsuits, who are dealing with the aftermath of a catastrophic injury or fatality. In recent years, the majority of the accidents he handled occurred in the oil fields of South Texas.
"The continuing and devastating oilfield accidents in the Eagle Ford Shale region are the reason I left to open the Jourdanton office of Wigington, Rumley, Dunn & Blair LLP."
Trace handles cases involving landowners and mineral owners in litigation and transactions sparked by the explosion of oil and gas activity in the Eagle Ford Shale. He has handled high stakes litigation involving shareholder and partnership disputes, shareholder oppression, and breaches of fiduciary duties.
Trace also represents one of the largest potato farmers in the United States, and he represents veterinarians before the Texas Board of Veterinary Medical Examiners.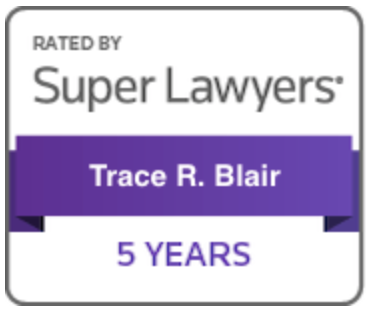 Emailing Trace Blair
Partner, Jourdanton