Profit at the Expense of Safety
The corporate obsession to maximize revenue translates into shoddy safety protocols for workers as well as long shifts, infrequent days off, high stress, and lack of rest or sleep. Safety measures set up by law or regulation are not followed. Operators, contractors, and product manufacturers all share in the blame and liability for the severe and sometimes fatal accidents that result from their abdication of responsibility.
Seven Times Greater Risk of Death
According to the Occupational Safety and Health Administration (OSHA), oil and gas extraction workers face a risk of dying on the job that is seven (7) times higher than the rate for all other industries in the United States. OSHA attributes this high risk of death on the job for oil and gas workers to include:
Vehicle Accidents
Struck-By/ Caught-In/ Caught-Between Incidents
Explosions
Fires
Falls
Confined Spaces
Chemical Exposure.
Oil and Gas Workplace Dangers
The dangers facing those working in the oil industry today varies. There is no safe haven. Truckers driving oil company trucks perish in fatal crashes. Improperly maintained vehicles and equipment are another reason so many oil and gas workers are being hurt on the job.
Roughnecks, roustabouts, mud loggers, wireline operators, rig movers, and third party contractors die or are permanently disabled in accidents involving failures of blenders, scrubbers, casings, hydration units, or tank batteries. A fatality can occur anywhere on the drilling rig at any time.
In the oilfield, injury and fatality incidents are occurring at an alarming rate. Unsafe work practices exist because of the oil and gas industry's desire to drill and continuing drilling. There are tremendous profits to be made, but it is happening at the expense of keeping workers safe.
Seeking Justice for Those Injured or Killed in Petroleum Industry Accidents
Wigington Rumley Dunn & Blair LLP has successfully litigated cases for injured oil and gas workers against nearly every major oil company, and for injuries in a variety of locations, such as the Bakken Shale, Barnett Shale, Eagle Ford Shale, Haynesville Shale, Permian Basin, and Niobrara Shale.
Our clients and collaborative counsel benefit from our thorough knowledge of the practices and procedures followed by each of these corporations and their counsel. This allows Wigington Rumley Dunn & Blair LLP to prosecute cases without reinventing the wheel, ultimately saving money and time in the successful resolution of these tragic claims.
"All too often in the oil and gas industry, the powers-that-be put profits over people with deadly results ... and the only way you can punish that wrongdoer is to hit it in the pocketbook."– David Rumley
WRDB Obtains $170M Verdict Against Oil Companies in Texas Pipeline Explosion
In April 2016, Jessie Gonzalez died after a natural gas pipeline exploded during a "hot tap" of an active gas line. David Rumley of Wigington Rumley Dunn & Blair LLP filed suit on behalf of Mr. Gonzalez and his family after an investigation into the fatal pipeline explosion revealed that Southcross Energy Partners GP, LLC ordered and implemented a hot tap of an active gas line in violation of federal regulations and oil industry standards. It was cheaper to do so: the company would have lost profits if it had shut down the line instead of cutting into the gas pipeline while gas was moving through it.

Hot tapping is a recognized practice in the natural gas industry. However, it is considered extremely dangerous and must be performed with care. Companies will hot tap so they can maintain the pipeline without a costly shutdown.
At trial under questioning by David Rumley, Southcross safety officer William Boyer admitted the company had not followed federal safety regulations for the hot tap which resulted in an explosion and the death of Mr. Gonzalez. Boyer testified that during a private conference on maintaining a company's image, he told oil executives that "significant incident[s]" are inevitable and "it is just a matter of time before you will have [one]." When such an "incident" does occur, he advised, operators should "[e]mphasize that it was an accident and unfortunate." It is important, he continued, to "convey genuine interest in repairing the damage and finding the cause of the incident." In private, Boyer said nothing about actually repairing the damage, finding the root cause, or avoiding catastrophes in the first place.
It was this testimony that justified punitive damages against the company. The jury found for Mr. Rumley's clients with a jury verdict exceeding $170 Million. The case is currently on appeal.
WRDB Leads Litigation in Deadliest Drilling Accident in a Decade

On January 22, 2018, five workers died in a well fire outside of Quinton, Oklahoma, killing five men, making it the deadliest accident in the drilling industry since 2010, when a BP oil rig exploded and killed 11 workers in the Gulf of Mexico: Josh Ray, 35, of Fort Worth, Texas; Matt Smith, 29, of McAlester, Okla.; Cody Risk, 26, of Wellington, Colo.; Parker Waldridge, 60, of Crescent, Okla.; and Roger Cunningham, 55, of Seminole, Okla.
Wigington Rumley Dunn & Blair, LLP filed suit against all of the companies involved in this tragedy on behalf of the Ray families and the Risk families.

The fire occurred as the Patterson crew was "tripping" out of the hole when gas began escaping to the surface and ignited. At this time, the drilling mud was too light to prevent the blowout from occurring.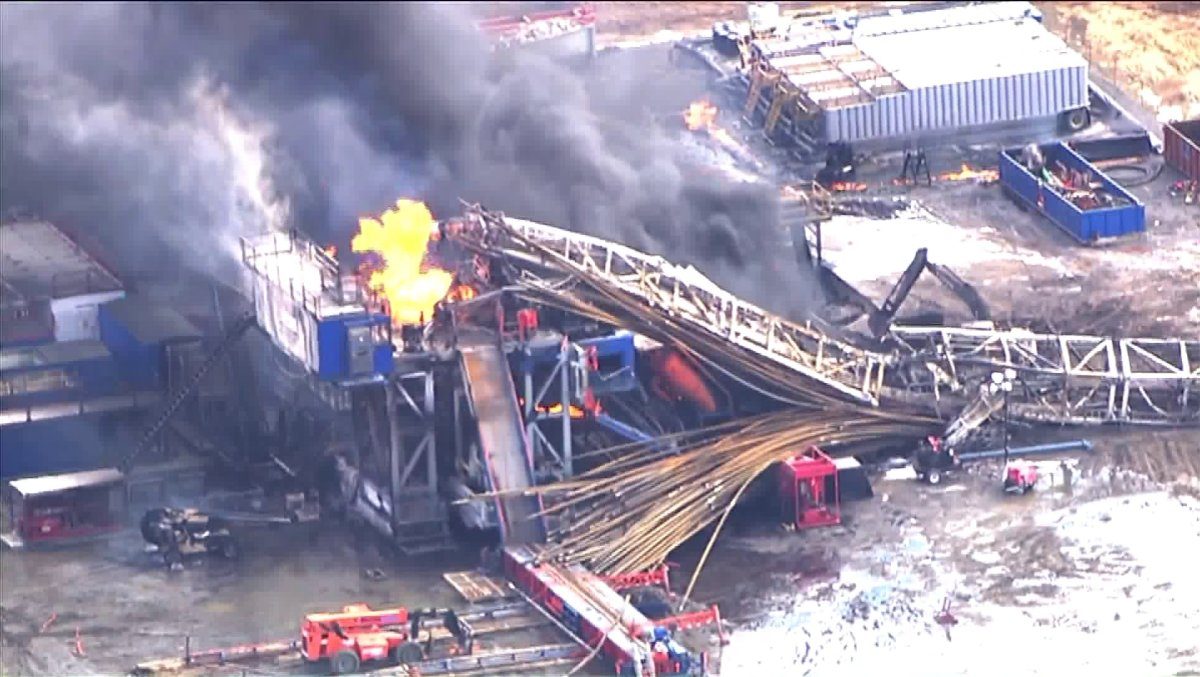 It is well recognized that the primary barrier of well control is drilling mud. The most important component of drilling mud for well control is density or mud weight. In order to safely drill a well, the mud must be heavy enough to prevent formation gas from escaping through the well bore. If not controlled by the mud eight, a blowout will occur.
At the time, the well was being drilled "underbalanced" pursuant to a Mud Program that was "engineered" by National Oilwell Varco. Rather than using heavier mud weights that were proven in dozens and dozens of offset wells, NOV prepared a mud program with mud weights that were significantly lower.
Shortly before the blowout, the NOV on-site "mud engineer" who was charged with the responsibility of 24 hour monitoring of mud conditions and with the responsibility to make sure the mud weight is sufficient to prevent gas from escaping, failed to take any action to increase the mud weight. Within hours of the fire, more than 100 barrels of mud were forced out of the well bore into the mud tanks by escaping gas because the mud weight was too light.
In fact, within an hour of the blowout, NOV's off-site mud engineer recognized the danger and sent a text to the NOV on-site mud engineer asking him where the losses were coming from. The NOV on-site mud engineer never got the text, and more importantly, took no action to immediately increase the mud weight to stop the flow of gas into the well bore because despite 24 hour responsibility: he was asleep on the job.
"During this critical time and when the five men who died needed a mud engineer the most, the NOV mud engineer was literally asleep on the job," said David Rumley. NOV Mud Program agreed to provide on-site 24 hour monitoring of mud and well conditions. Despite this responsibility, NOV only had one mud engineer working on-site. "It is unconscionable that NOV, knowing the importance of drilling mud as the primary barrier of well control, expected one on-site mud engineer to perform "24 hour constant monitoring" in violation of their own fatigue policy rather than two on-site mud engineers working two shifts a day. This is just one more example of an oil company placing money over safety."
In recent deposition testimony, NOV has testified that the root cause of this incident was as a result of mud that was not properly weighted to keep the blowout from happening. Rather than being asleep, the NOV on-site mud engineer should have not only been monitoring the mud and well conditions but he should have taken immediate action to increase the mud weight.
When the fire started, two of the men who were on the rig floor ran to the doghouse where ultimately the five men died. The doghouse was made by NOV. Incredibly, NOV marketed the doghouse as providing protection from fire when deposition testimony of the design engineer revealed that there are no fire protectant or retardant materials incorporated into the design of the doghouse.
Investigators from the United States Chemical Safety Board found the NOV doghouse failed to provide safe escape routes for the men once inside. Both of the designed escape routes opened to the fire rather than away from the fire. As a result of the door being hinged in such a way that opened to the well rather than shielding from the well, the men were not able to escape.
Trial date has been set for November 1, 2019.

Representing Victims of Oil and Gas Industry Accidents
From drilling rig accidents, explosions, and well-site incidents, to fatigued drivers, 18-wheeler accidents, and distracted driving, we have challenged the most powerful oil companies in the world, demanding – and securing – compensation and justice for our clients.

For more details, see our case results discussion at Verdicts and Settlements.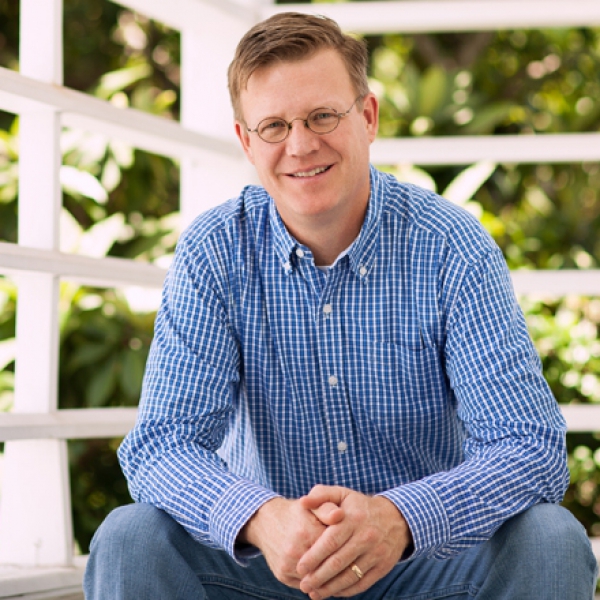 "In the 21st Century, the oil and gas industry has risen like a phoenix, economically speaking, due in no small part to fracking (hydraulic fracturing) and horizontal drilling. Sadly, corporate greed is promoting economic opportunity to communities in Texas, among other states, while discounting and disrespecting the need to keep workers safe from serious or fatal injuries. All too often, oil companies put profits over people."

David Rumley
For more information regarding Oil Field and Offshore Accidents, please review our settlement history and read summaries of some of our past cases.