Since 2002, we have helped individual clients as well as referring attorneys and law firms in seeking justice and we take pride in being personally available to both our clients and those in need of legal advocacy. We do not charge any legal fees until we win.
If you think you have a case, a referral, or just a few questions, please feel free to call our offices or send an email message directly to one of our attorneys:
Jeff Wigington
David Rumley
Joseph Dunn
Trace Blair
Jerry Guerra
Ross Evans
Roxanna Ramirez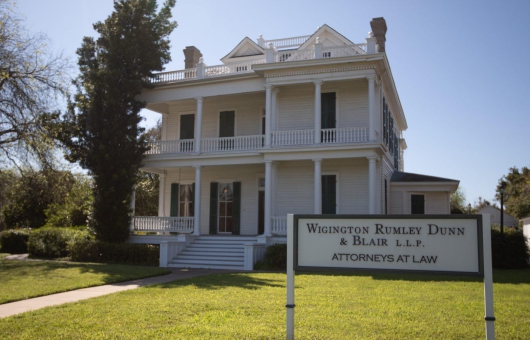 Corpus Christi
123 N. Carrizo Street
Corpus Christi, TX 78401
Directions
PARTNERS: Jeffrey G. Wigington, David L. Rumley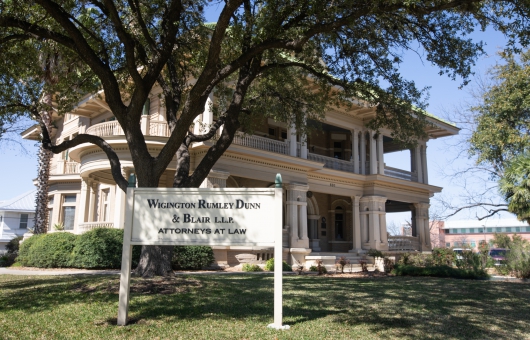 San Antonio
601 Howard Street
San Antonio, TX 78212
Directions
PARTNER: Joseph M. Dunn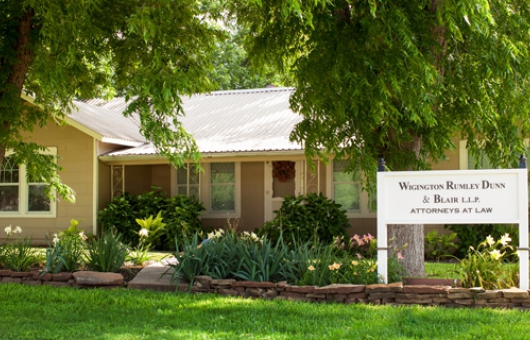 Jourdanton
PARTNER: Trace Blair
Disclaimer
Any and all material, information, or data contained within this website (www.wigrum.com) published by Wigington Rumley Dunn & Blair LLP ("the firm") is intended only to provide general information to the public. It cannot and does not constitute either the giving of legal advice, formally or informally, or the solicitation of legal services.
Everything published on this website is provided for general public information only and should not be taken as legal advice by anyone.
Any transmission or exchange of material, information, or data from this web site through email, telephone, or any other form of internet communication cannot and does not create or constitute an attorney-client relationship between the reader of this website and this law firm or its attorneys. The only way to enter into a lawyer-client relationship with us is to sign a formal, written Legal Representation Agreement.
As part of our website, we are providing representative verdicts and settlements of Wigington Rumley Dunn & Blair LLP. These are not complete lists. These lists are not to be considered as a guarantee of future outcomes. They are not provided to forecast the results of any claims or causes of action. Each case is unique and recovery results will vary with each matter and each client.
Our website does provide hyperlinks to other sites. The reader should understand that Wigington Rumley Dunn & Blair LLP is providing these links for informational purposes, to help the reader. However, the firm has neither control nor any responsibility for these sites, their content, or their privacy policies. Visiting these sites may mean the collection of personal information by that party for which this firm has no control.
No information provided on this website is guaranteed to be correct, complete, or current, and the firm does not make any warranty, expressed or implied, about the accuracy or reliability of the information found at this website or at any other website to which this site has provided a hyperlink; the reader's use of this site; or the reader's use of software or hardware insofar as accessing or reading this site.
If you choose to send an email message to one of our attorneys via this site, please understand that anything sent over the internet may not be confidential or privileged despite our efforts to provide effective and current web site security. We suggest that confidential and personal information be shared in a personal meeting or telephone conversation rather than being sent over the web.
Wigington Rumley Dunn & Blair LLP reserves the right to decline representation to anyone. Our firm will enter into legal representations only after there are individual evaluations of the particular matter, the agreement by both lawyer and client that a relationship should be formed, and the execution of a written contract that formalizes our Legal Representation Agreement signed by both the client(s) and the duly authorized representative of the firm.
The W&R logo has been in use since February 2002, which the firm considers as its proprietary mark.
Material available at this website, www.wigrum.com, is protected by copyright law.
Wigington Rumley Dunn & Blair LLP. All rights reserved.