WRDB Settles Oilfield Negligence Case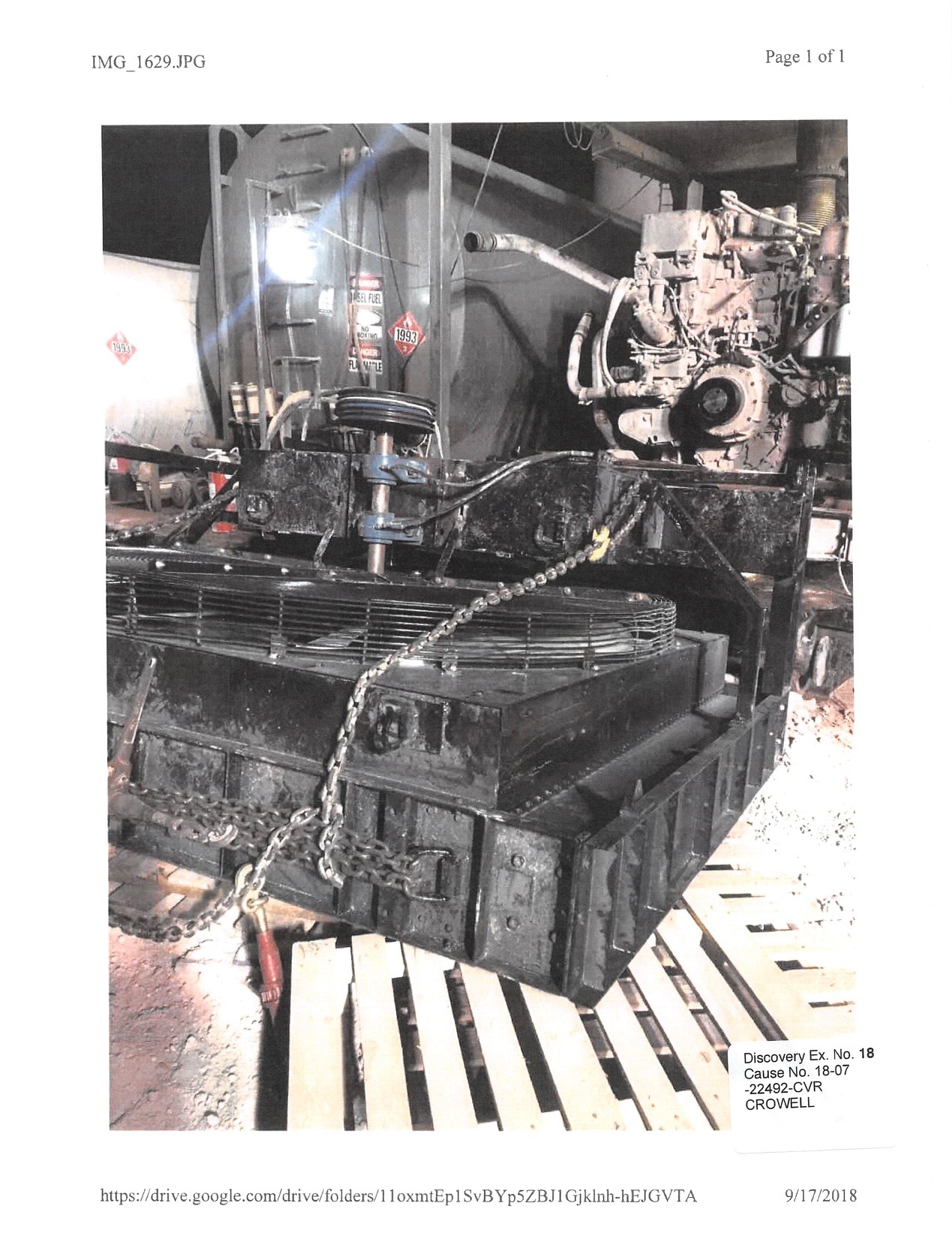 Reeves County, Texas – On March 10, 2018 Spencer Crowell was crushed by this oil field radiator while working for Big E Drilling at a PRI well site. David L. Rumley and Cullen Moore, of Wigington Rumley Dunn & Blair, LLP filed filed suit against PRI, Octane Consulting, David Long and Vernon Wills for violating well-established oil field standards. During the course of discovery, WRDB uncovered evidence that PRI had the specific right of control over the Big E crew. PRI's drilling superintendent was unreasonably pressing their company men on site to obtain faster drilling results.

Taking that position with the company men was an underlying cause for why company man David Long decided to don a pair of Big E coveralls and start helping the Big E crew replace the radiator to get the crew back to active drilling operations. Admittedly he had no experience replacing a radiator of this type, but denied he assisted in any way in the replacement procedure. Four witnesses swore under oath that Mr. Long was not telling the truth about his involvement.

"This is another example of corporate hierarchy stepping into the shoes of the contractor experts to tell them how to do their job – without the experience and ability required to make those calls safely," said attorney Cullen Moore.

Spencer suffered severe, permanent, and disabling injuries as the result of this 3540' radiator crushing him at the site. Following 15 months of extensive discovery, including 9 depositions and over 100 Exhibits, the case was settled for a confidential sum.