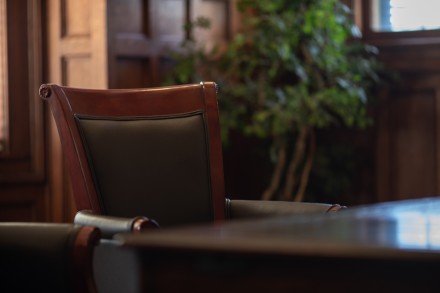 Admissions
State Courts of Texas
U.S. District Court for the Eastern District of Texas
U.S. District Court for the Northern District of Texas
U.S. District Court for the Southern District of Texas
U.S. District Court for the Western District of Texas
---
Education
Bachelor's in Fine Arts in Public Relations, Southern Methodist University, 1986
Bachelor's in Business Administration, Southern Methodist University, 1987
Juris Doctor, South Texas College of Law, 1990
National Mediation Academy (meeting requirements of Texas Civil Practice & Remedies Code §154.052)
---
Associations
San Antonio Bar Association
Texas Trial Lawyers' Association
San Antonio Trial Lawyers' Association
Lifetime Member of the National Eagle Scout Association
Member of the Live Oak County Area Go Texan Committee
Assistant Scoutmaster of Boy Scout Troop 209; Katy, Texas
---
Background
Following law school, Cullen Moore worked in a litigation practice in San Antonio, where he primarily handled personal injury, products liability, and general civil litigation matters from the defense side of the bar. He then moved to Houston in 1994 to continue defense litigation, but also adding Plaintiff's litigation work to his practice. Mr. Moore remained in Houston until February 1, 2018, with his last 18 years as a name partner in an insurance defense firm where he primarily handled healthcare litigation, products liability, and oilfield accidents.
On February 1, 2018, Cullen joined Wigington Rumley Dunn & Blair LLP where he handles cases involving personal injury, transportation negligence, product liability, commercial litigation, and medical malpractice.
Cullen Moore is licensed in all Texas state courts as well as all Texas Federal District Courts. He was trained as a mediator pursuant to Texas Civil Practice & Remedies Code Section 154.052 in 2002 and was later trained as an Advanced Family and Divorce Mediator in 2012.
Mr. Moore is rated "AV" by Martindale-Hubbell®, and was trial counsel in these reported cases: Certified EMS, Inc. v .Potts, 392 S.W.3d 625 (Tex.2013); Gardner v. U.S. Imaging, Inc., 274 S.W.3d 669 (Tex.2008); River Oaks Endoscopy Ctrs., L.L.P. v. Serrano, No. 09-10-00201-CV, 2011 WL 303795 (Tex.App.—Beaumont Jan. 27, 2011, no pet.)(mem. op.); and Academy of Oriental Medicine v. Andra, 173 S.W.3d 184 (Tex.App.-Austin 2005, no pet. history).

Emailing L. Cullen Moore
Attorney, San Antonio